27 Nov 2018
Mind Meld 133 | IT'S ALL ONE THING with Colin Frangicetto of Circa Survive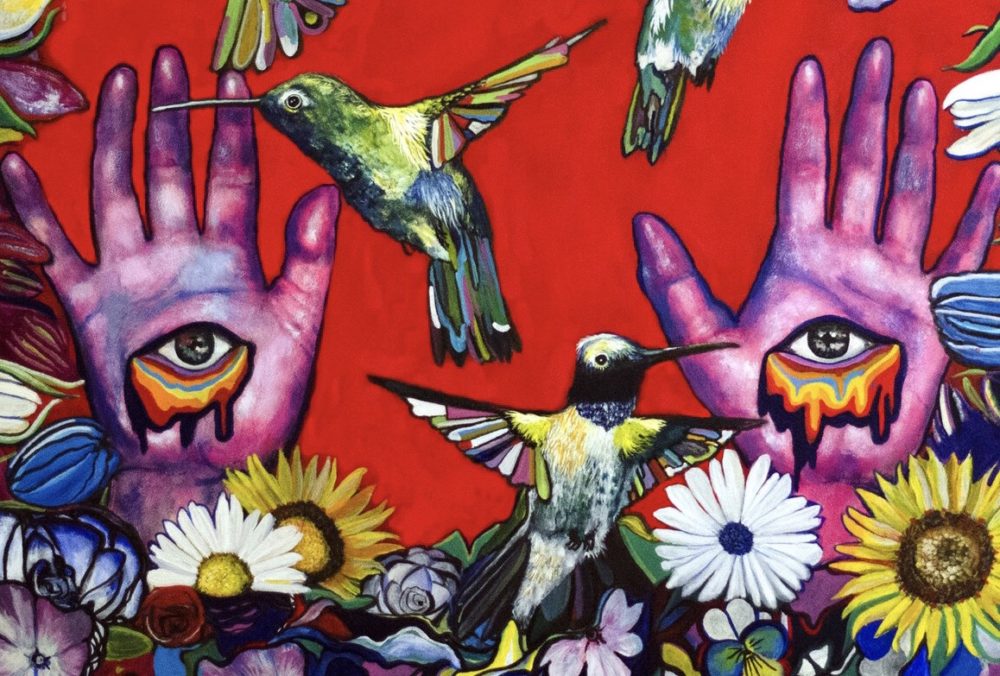 For rewards and podcast extras, become a Patreon patron!
Colin Frangicetto returns to crack the code of creativity and happiness!
Colin is an artist and musician most well-known for playing in the band Circa Survive.
This episode is sponsored by LIMITLESSLIFE use coupon code thirdeye at checkout for a discount! 
Don't miss a technodelic transmission– Review and Subscribe on iTunes
As you probably know, I love tumbling down unknowable speculative wormholes on this show. This mind meld however, orbits around more pressing matters. Matters we are grappling with and attempting to contextualize in the here and now —  I'm talking happiness, depression, inspiration and creativity (also micro-dosing psychedelics as it pertains to all of the above).
Actually, I've generally decided to take a deeper look at that aforementioned suite of states (happiness, depression, creativity and the stochastic sort of alchemical  formula they coalesce into), because the more I consider them, the more I realize I don't truly know what they are. It's tempting to oversimplify them or conceive of them as if they're monolithic psychological states, but they're not. They're far more complex. 
"Happiness," for example, is far from static.  It's a multifaceted, fickle, misunderstood, foggy notion that we throw around far too casually. However, mind melds like this one with my man Colin Frangicetto really help to solidify and clarify my understanding of all of the above. As a full time artist who's constantly communing with the muse and battling psychic boogie men, Colin has considerable wisdom on these matters. Plus he's, by nature, a very insightful, intuitive, whimsical person. All of which really frosts the conversational cake on this one.
In case you aren't familiar– Colin Frangicetto plays guitar in the band Circa Survive. He also makes fantastic art (he's even been kind enough to donate some to Third Eye Drops Patreon patrons). 
Musings in this mind meld 
Micro-dosing, creativity and mood
The power of human contact
The cycle of creativity and depression
How creativity augments the cycle of creativity and depression
The struggle of being a professional artist
Grappling with psychic boogie men
Finding a healthy balance of discipline, play and openhandedness
Colin's creative routine and life on the road
Misconceptions about happiness and creative success