27 Feb 2023
AI Consciousness, Dream-work, & the Esoteric with Evan 'Blue Tech' Bartholomew | Mind Meld 341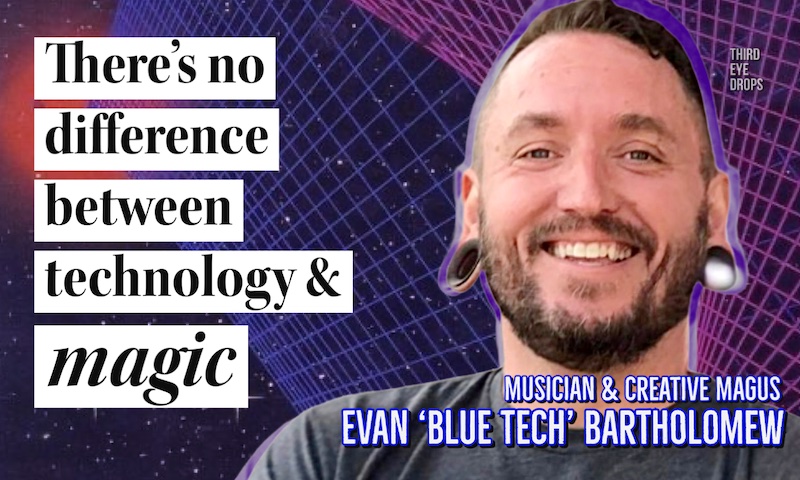 Evan Bartholomew, best known by his stage name, Blue Tech, is an electronic music producer and multidisciplinary artist with a penchant for the esoteric. Evan leverages his custom-trained AI models to not only make art but do dream work and summon figures from his subconscious, and that's just scratching the surface of his practice.
LISTEN | ITUNES SPOTIFY YOUTUBE ARCHIVE
In this mind meld we dive into Evan's methods, a smattering of esoteric topics (Kabbalah, Hermes Trismegistus, etc.) the importance of dreamwork, and AI in general.
Links for Evan:
Support us-