21 Aug 2022
Meeting Chaos Halfway with Sarah Zucker | Mind Meld 315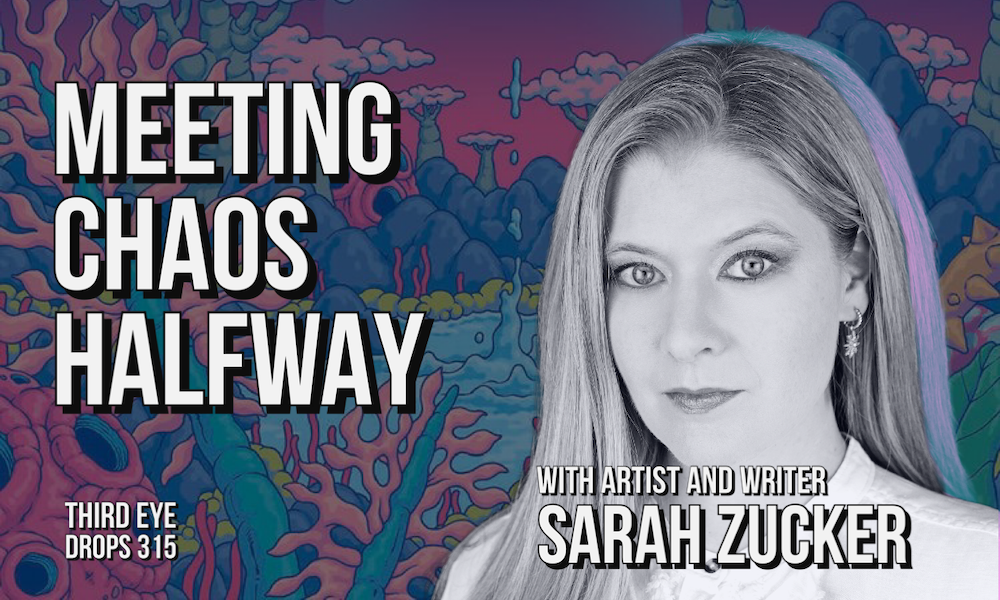 The wise and whimsical, Sarah Zucker returns! Sarah Zucker is a mythopoetic, psychedelically-inspired artist and writer who's been featured in the New York Times Magazine, and CNBC. She's also a Jeopardy! champion.
LISTEN | ITUNES SPOTIFY YOUTUBE ARCHIVE 
In this one, we muse about the importance of reconnecting with wonder, the puzzle that is the so-called mystery initiations of the ancient world, whether or not human beings have an essential spiritual purpose, how Sarah stays connected with creative inspiration, and more!
**Support Third Eye Drops**