24 Jan 2021
Mind Meld 238 |Metabolizing Wonder with Justin Boreta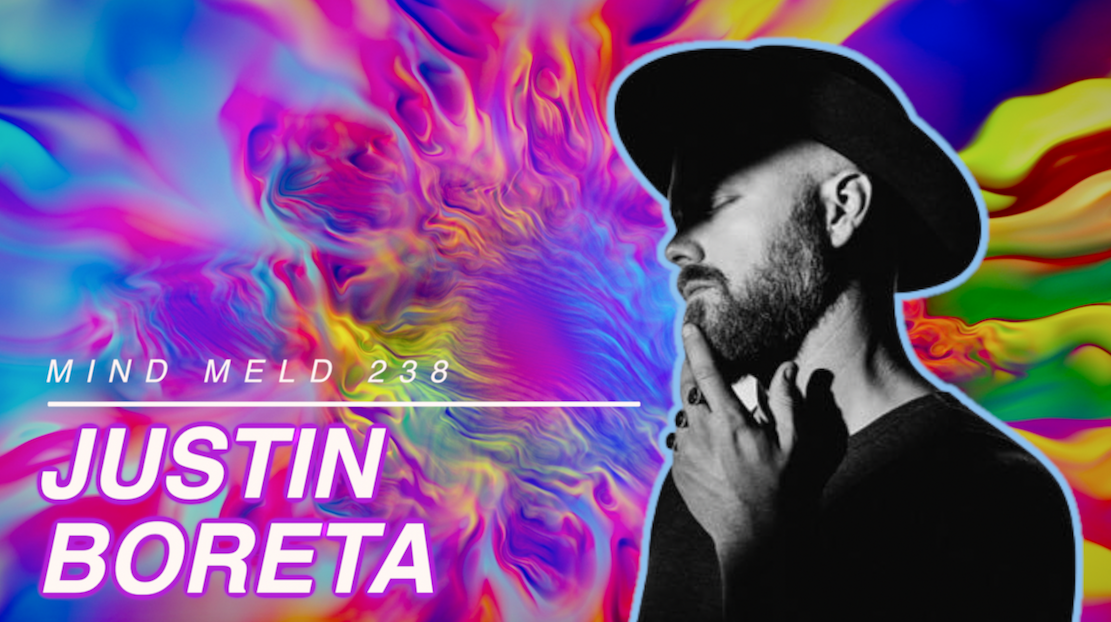 Best known for his work with The Glitch Mob and Superposition, Justin Boreta is a Grammy-nominated electronic music producer and wonder-seeker.
LISTEN | ITUNES YOUTUBE ARCHIVE STITCHER
Don't miss a technodelic transmission– Review and Subscribe on iTunes
Are we alien juice? Why does information keep speeding up? How can myth hypercharge your life? What happens when creativity becomes a sacred space? Justin Boreta returns to the mind meld to discuss all of the above and more!
A pattern has emerged amongst the high-flying folks on the pod— They all seem to find a way to get into the flow of their disciple early in the morning. Boreta gets into a creative groove first thing. Bestselling author, Steven Kotler writes right away. Erick Godsey, too told me the wee hours of the morning are his sacred creative time. So, for the last couple of weeks, I've been doing it too. No bullshit, so far it feels like it's the move. There does seem to be something extra frothy about that fresh morning brain.
In addition to being an early-rising flow ninja, Justin Boreta is a music producer and member of the legendary Glitch Mob, and now Grammy-nominated ambient duo, Superposition. The latter features some fabulous collaborations with luminaries like Ram Dass and Alan Watts. Do get some of both in your queue.
Support us–