01 Feb 2021
Mind Meld 239 | Profound Play with Michael Garfield Evolution, The Trickster, Cryptocurrency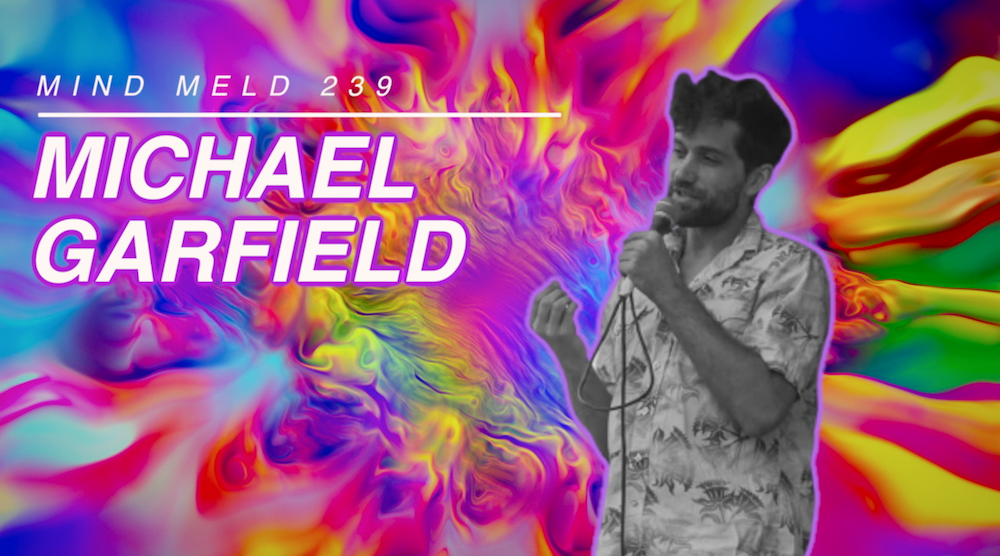 Artist, podcaster, and novelty-wielder, Michael Garfield, returns to the mind meld for a sprawling rap on the profundity of play, evolution, the trickster archetype, cryptocurrency, the underrated importance of chewing your food thoroughly, and more!
LISTEN | ITUNES YOUTUBE ARCHIVE STITCHER
Don't miss a technodelic transmission– Review and Subscribe on iTunes
When we think of play, frivolity and fantasy typically come to mind. But, there's a deeper dimension to play. As we rap in this mind meld, it has surprising roles in everything from evolution and technology to creativity.
A practical example of the latter—when a pod is really humming, neither I nor my guest are really grooming our thoughts. We're just streaming a playful yet sincere exploratory dialogos. We're weaving a kind of dialectical freestyle that sometimes yields surprising novelty. You find things wiggling off of your vocal cords that you've never even considered.
But, with that, we're just sniffing the epidermis of this fast-moving, idea-packed mind meld with my mercurial man, Michael Garfield. He's stupendously well-read, he's got a one of a kind multidisciplinary sort of fractal perspective. Michael knits knowledge and novelty together in a way that very few can. Fittingly, his outlets are wide-ranging as well– He's a musician, an artist, and the host of the Future Fossils Podcast.
Mentions and notes–
Michael's Perspectives From a Fractal Planet talk
Advertisement is Psychedelic Art is Advertisement
We Will Fight Diseases of Our Networks By Realizing We Are Networks
How to Live in The Future Part 4: The Future is Exapted/Remixed