09 May 2021
Showing Your Work with Shane Mauss | Mind Meld 252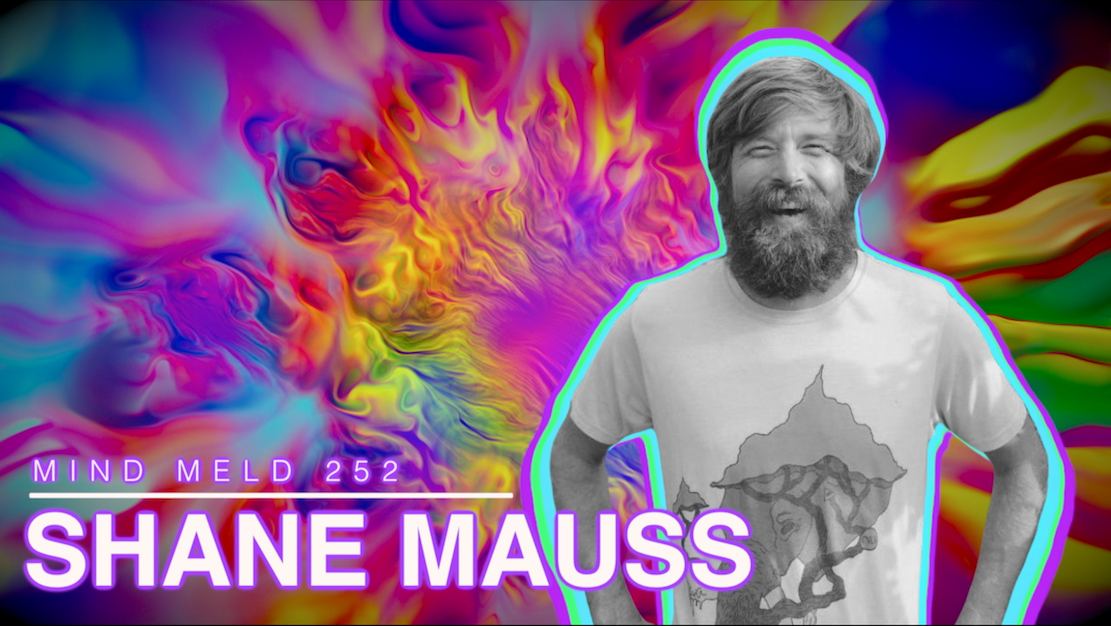 Shane Mauss returns to the mind meld to chat about the importance of showing your work, the treasures and pitfalls of rebellion, the mysteries at the edge of human consciousness, and more!
Shane is a comedian and the host of the Here We Are podcast along with a new show he co-hosts with our friend Ramin Nazer, Mind Under Matter. You can hear them both wherever you pod!
LISTEN | ITUNES YOUTUBE ARCHIVE STITCHER SPOTIFY
In this mind meld, we riff on positive, psychology, the joys and pains of rebellion, psychedelics, the mysteries at the edge of the human mind, and more.
Shane Mauss is a comedian, podcaster, psychonaut, and outspoken science enthusiast. On that note, at some point, we just come out and decide that I'm the bastion of woo and he's the bastion of reason (funny how that role changes hands depending upon who I'm speaking with). Anyway, Shane hosts the Here We Are podcast where he raps with scientists along with new one, Mind Under Matter with our talented, mercurial pal, Ramin Nazer (who you may know from these here mind melds). You can hear those wherever you listen to pods.
Support Third Eye Drops: