19 Jul 2021
Unidentified Linguistic Phenomena with Jennifer Sodini | Mind Meld 260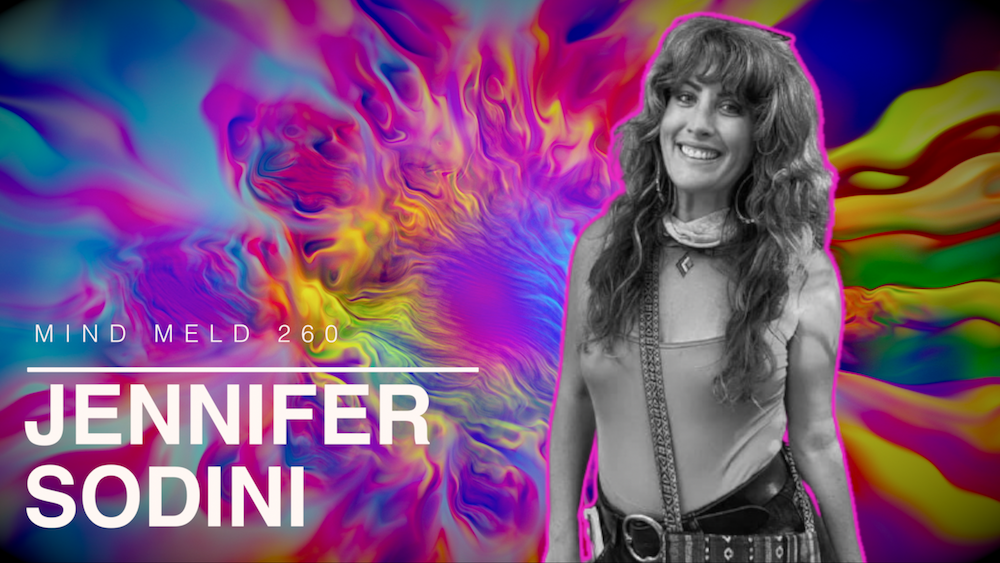 Author, podcast host, and consciousness adventurer, Jennifer Sodini returns to the mind meld to muse about UFO phenomena, why things only get stranger, how creativity sustains the mind, and more!
LISTEN | ITUNES YOUTUBE ARCHIVE STITCHER SPOTIFY
Don't miss a technodelic transmission– Review and Subscribe on iTunes
*This mind meld is sponsored by Ohana Kava Bar! Use coupon code timewheel here.*
I just returned from San Francisco and god damn was it a fabulous time. Really, every time I go on a trip like this I just want to travel more. The novelty of being somewhere new is so shiny right now, especially after the punishing doldrums of last year.
Hear more mind melds with Jenn and Michael here.
On that note, I had a strange thought on the plane– Maybe we can chalk up the unidentified aerial phenomena we're swimming in to the same enjoyment. Perhaps consciousness, extraterrestrial or otherwise, likes to travel, experience novel things. Could it be that they, whatever they are, want to dip their proboscis of perception into our planet to see what there is to see, to feel what there is to feel?
Anyway, whatever the fuck is going on with the UFO phenomena aside, speaking of feels, we have my wonder sister, Jenn Sodini back in this mind meld! Jenn is a true creative. She's the founder of Evolve and Ascend, the author of the best-selling Amenti Oracle deck and Everyday Amenti journal. Jenn is also the host of the Radio Amenti podcast. On that note, this dialogue was also released as an episode of her show!