30 Jul 2021
The Dharma of the Oak Tree with Erick Godsey | Mind Meld 262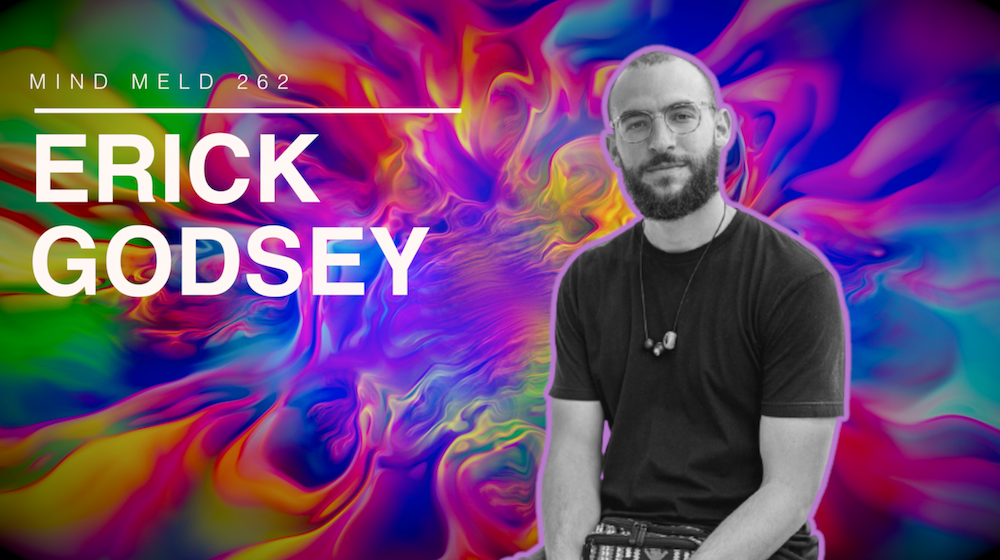 Autodidactic mythologist, psychology extraordinaire, and Myths That Make Us host, Erick Godsey returns to the mind meld to muse about the importance pain, why believing in destiny is a powerful tool, why we should care what other people think, and why humans might be the bleeding edge of god god-ing.
LISTEN | ITUNES SPOTIFY YOUTUBE ARCHIVE
Don't miss a technodelic transmission– Review and Subscribe on iTunes
This Podcast is sponsored by Four Sigmatic. Get up to 39% off here.
"Sacrifice is not destruction; sacrifice is the foundation stone of what is to come."
-Carl Jung
Beware the slow creep of normalcy, my friends. More specifically, be careful what you allow yourself to accept as normal. You don't question what's normal. Normal is the root note of your life, a repetitive tone that pulls you back in again and again.
Disrupting the tune of normalcy once it's been established isn't easy. It requires an abnormal event, some kind of psychical earthquake that compromises the integrity of the mundane melody you've got going.
Traveling and communing with beautiful, like-minded people is a surprisingly potent way to do it. I say this from fresh experience because Godsey and I recorded this podcast in-person down in Austin and it was, in general, a trip that was girthy with mirth, wonder, and fun.
Speaking of mirth, Godsey and I let the wonder juice loose both on the mic and off multiple times while I was in town, about 90% of which probably could have been immortalized in podcast form. But alas, I only have this roughly 90-minute chunk to share.
Of course, Godsey was already a wonder brother before this trip, but the bond was definitely deepened during this one and I have a feeling we'll be collaborating in substantial ways deep into the viscera of the future. 
If you don't know him, Erick is many fabulous things– a gifted riffer, a serious student of psychology and myth, and more. He hosts his own podcast, The Myths That Make Us. He also has some potent courses and writings you can dive into. Give all of the above a gander at his website.
Support Third Eye Drops: