28 Mar 2021
Becoming Post-Jaded with David Krantz | Mind Meld 246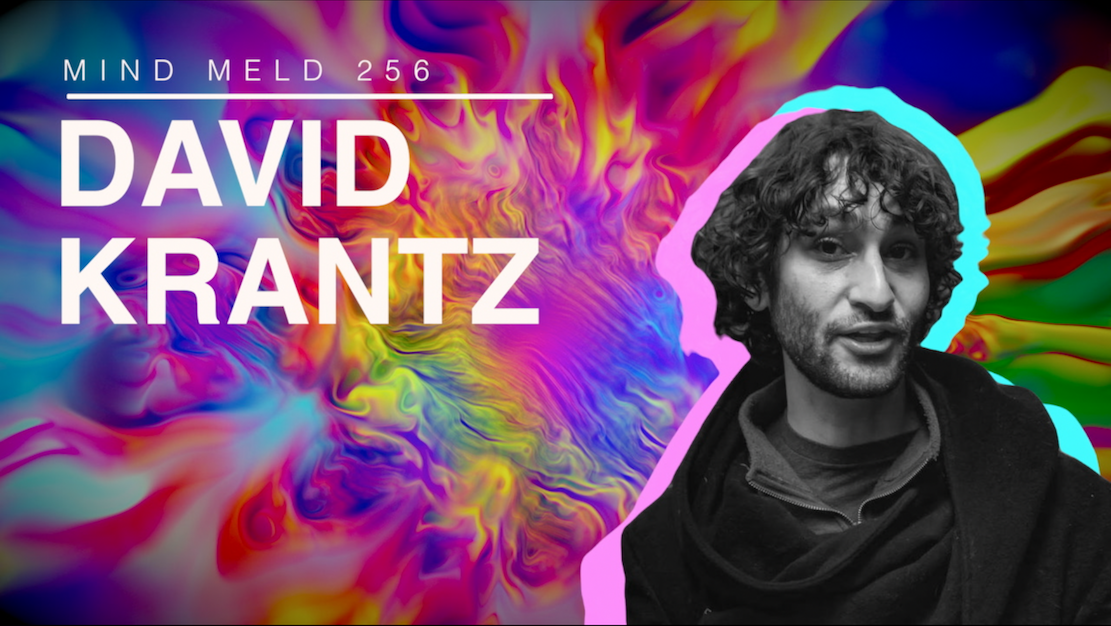 David Krantz is a genetic and mindset coach with a rare both-and approach to wellness, the mind, personal development, and the mystery of it all
LISTEN | ITUNES YOUTUBE ARCHIVE STITCHER
Don't miss a technodelic transmission– Review and Subscribe on iTunes
In this one, we riff about developing a post-jaded perspective, psychedelic therapy, how having more than one expertise keeps your bias in check, why the brain is an underrated element of the great mystery, and more!
People tend to pick a lane and stick to it. That is, we develop a reality tunnel, an association, expertise, opinion, political alignment, or whatever, and just sink our teeth right into it. Then, often unconsciously, we show off our ideological bone, flaunt it proudly for all the other leashed-up dogs in the neighborhood to see. To stretch the dog metaphor to its absolute limit, I think that mindless tendency is what's taking a piss on the public discourse right now.
Anyway, all of this is frothing about my neurons because David Krantz is one of those people who recognizes and avoids that tendency. He's been on the show before, and I've always loved the scope of his perspective. But, David has expanded his scope even further as of late. Specifically, he's taken a deep dive into psychology. His multidisciplinary milieu results in a refreshing, perspective, and, in my humble opinion, conversation. But, you be the judge of that, dear wonder dippers.