10 Apr 2021
ADVENTURE TIME with Colin Frangicetto | Mind Meld 247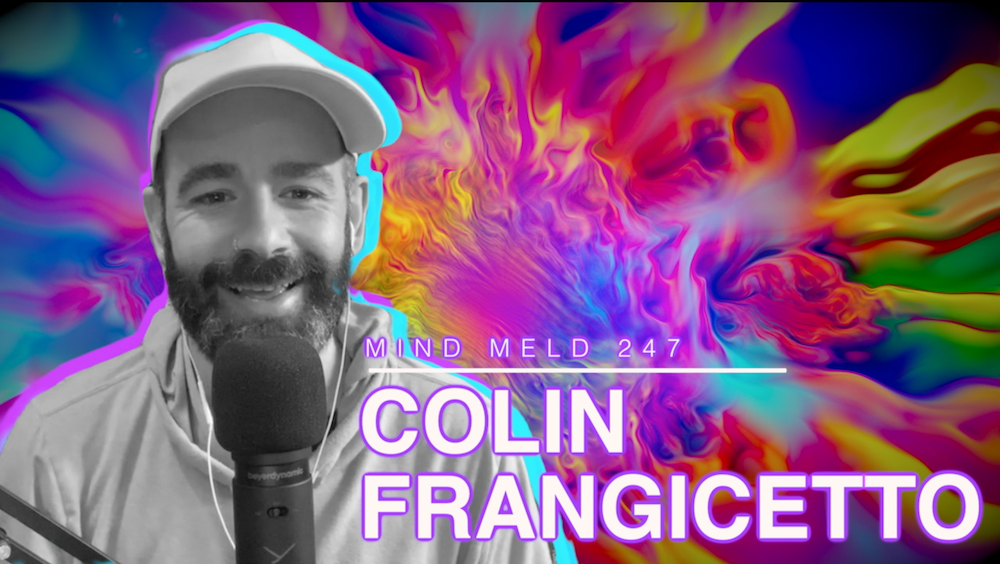 Artist, musician, and podcaster Colin Frangicetto returns to the mind meld to chat new adventures, positive psychology, the relationship between anxiety and creativity, the unconscious sea of ideas that gives birth to art, and more!
LISTEN | ITUNES YOUTUBE ARCHIVE STITCHER
Don't miss a technodelic transmission– Review and Subscribe on iTunes
This one has that vital energy, that je ne sais quoi, I do declare! That is, this mind meld is all about the power of new chapters. It's about getting the footing we need to start new adventures.
It finally feels like we're waking up from the viral haze. But, can we really go back to normal (as if that were a thing)? Moreover, how do we return to testing our limits? In our extended cocoon of worry, many of us have likely been cut off from such adventurous, creative, boundary-pushing postures, both physically and mentally.
But, there are ways to reclaim those powers. In this mind meld, Colin and I riff on ways, both anecdotal and scientifically backed, to do it. This includes practices that dial down anxiety and orient us toward inspiration, creativity, and exploration.
We also muse about the bittersweet potency of new beginnings in general.
He's been on the show numerous times but, if you don't know Colin, he's a fabulous artist, he plays guitar in the band Circa Survive, he hosts his own podcast. He's also a wonder brother, for sure. We went to Peru together and drank ayahuasca five times in fact, so the connective wonder wiggles run deep!
Support us-