06 Sep 2021
How to Awaken Your Brain with Dr. Lisa Miller | Mind Meld 266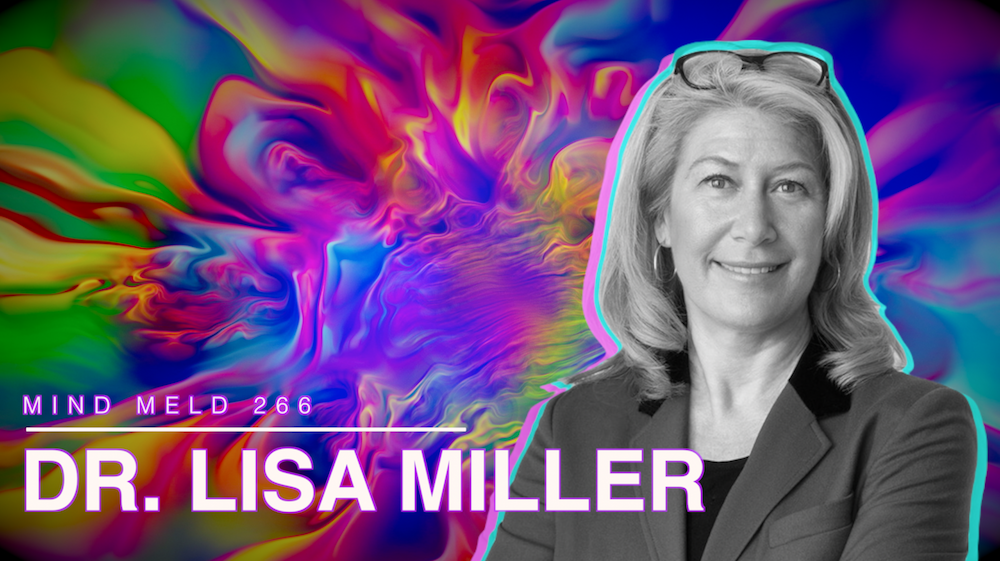 Psychologist and bestselling author, Dr. Lisa Miller enters the mind meld to riff on how to awaken your brain, depression, the nature of consciousness, why a spiritually engaged life is a better life, and more.
LISTEN | ITUNES SPOTIFY YOUTUBE ARCHIVE
Lisa Miller, Ph.D., is the New York Times bestselling author of The Spiritual Child and the Awakened Brain. She's a professor in the Clinical Psychology Program at Columbia University. Dr. Miller is also the Founder and Director of the Spirituality Mind Body Institute, the first Ivy League graduate program and research institute in spirituality and psychology.
Every now and then I meld minds with a being so wise that the voice in my head insists "wow, you better take advantage of this, you better extract as much elixir from this sage as you can within this little nook of novelty." This is one of those occasions.
Dr. Lisa Miller has a special wisdom, an expertise that sits right in the intellectual Goldilocks zone. She's a real scientist, a clinical psychologist and professor at Columbia University, and she's motivated by the motivation. The desire to spiritually reimbue the psyche with soul through science.
Aside from those tangibles, her intangibles are just as impressive. To cut to the chase, she's palpably the real deal. I've rarely if ever been struck with the kind of pure energy and love she puts out. On that note, she actually, embarrassingly, got some tears rolling down my face during this pod.
Dr. Miller's new book, The Awakened Brain, is out now and it brings the goods just like she does. In it, she (and decades of research) argue(s) that the brains and minds of human beings measurably change for the better when they have a felt spiritual purpose. That and much more.