13 Feb 2020
Mind Meld 188 | The Gnostic Boogie with Colin Frangicetto

For rewards and 30 more minutes with Colin, support us on Patreon
Colin Frangicetto is a musician, artist, and podcaster most well-known for playing in the band Circa Survive.
In this one we rap Carl Jung, spiral dynamics, the psychic forces that rule society, staying humble and more.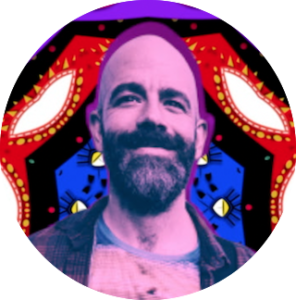 LISTEN | ITUNES YOUTUBE ARCHIVE STITCHER
Help us out! — Review and subscribe on Apple Podcasts
Colin Frangicetto has a deep personal fluency. You can see it not only in his artistic output but in the way he treats people, communicates and carries himself. He's a sweet, inspired, selfless dude.
You can also see it in the way he sails his own beautifully weird artistic pirate ship through life. He's been plundering the creative ether for a living for well over a decade. More specifically, he's found sustained success playing in his band, Circa Survive and making art professionally.
He has some new projects too— A podcast called the Cosmic Nod (which I was just on) and a Patreon page to go along with it.
In this mind meld, in particular, we dive straight into the big questions. We start the chat off with Carl Jung's idea of the self-realized person and why it's so relevant today. Why the supposed raising of consciousness everyone is talking about might just be vapor (or not). We explore the weird psychic rubber band effect that seems to always happen where we swing from one extreme to another (think Obama to Trump), Spiral Dynamics and much more.
Support Colin by popping over to his website, following him on Instagram, listening to his podcast , joining him on Patreon and keeping up with his band, Circa Survive.
You can hear our numerous previous pods, including our wild ayahuasca series here.
Support us by-