10 Oct 2021
The Mercurial Truth with Erick Godsey | Mind Meld 273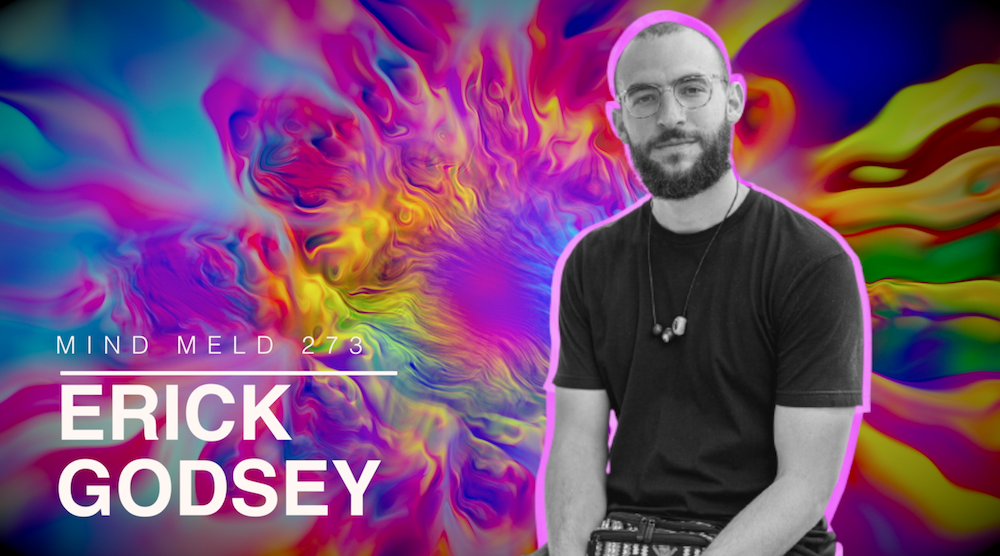 Autodidactic mythologist, psychology extraordinaire, and Myths That Make Us host, Erick Godsey returns to the mind meld to muse about the myth of truth, the power of dialogue, how bias masquerades as intuition, one of the most mind-melting thought experiments ever conceived of, why eternity is terrifying, and more.
LISTEN | ITUNES SPOTIFY YOUTUBE ARCHIVE
Don't miss a technodelic transmission– Review and Subscribe on iTunes
Though it's clearly a dying art, true dialogue is potent medicine. Mutual understanding and ideological refinement through the strength of our interlocutor's argument is a technique that can yield something closer to the ever-elusive truth.
Of course, we only find such treasurers if we're really willing to meet people, especially those we disagree with, on a human level. A place beyond affiliations, the buzzword brigade, and fear. That's when dialogue points the way to true jewels.
I'd be brimming to the gills with doody if I tried to say that's what this conversation with Godsey is. We see things quite similarly the vast majority of the time. That said, Erick truly is the kind of person that can forgo knee-jerk reactionary responses, really hear the other side. It's a sign of real psychic maturity and it's a thread that runs deep in this particular mind meld.
Anyway, I love these dialogues with Erick. If you've been around a while, you likely have heard him on the show numerous times. If not, he's a well-spoken, passionate one. Erick predominately uses the lenses of psychology and myth to make sense of the world and he's on the precipice of doing really big things.
Support Third Eye Drops: