03 Aug 2023
Soul Sickness, Meaning-Making and the Shadow with Alex Ebert | Mind Meld 354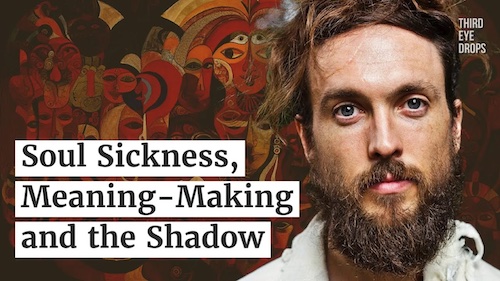 🥰 Support TED and join the community on Patreon
Musician, and philosopher, Alex Ebert enters the mind meld!
LISTEN | ITUNES SPOTIFY YOUTUBE ARCHIVE 
You may know Alex from his massively popular band, Edward Sharpe and the Magnetic Zeros, his solo releases, his recent New York Times feature, or his written musings. 
* New sponsor, Qualia Mind – Try the best brain fuel on earth. Use code THIRDEYEDROPS to save an extra 15% at checkout at neurohacker.com/THIRDEYEDROPS *
In this mind meld we riff on the spiritual catharsis creativity provides, and why Alex aims to become a creative vessel for forces beyond our understanding. We also muse about the forces driving the toxic discourse, soul sickness, making sense of the meaning crisis, the relationship between the shadow and art, and much more!
Links for Alex: Substack Instagram Bandcamp
Support Third Eye Drops:
🥰 Support TED and join the community on Patreon
🎧 Sub and Review on Apple Podcasts