19 Oct 2022
Causing a Conversational Singularity with Ramin Nazer | Mind Meld 325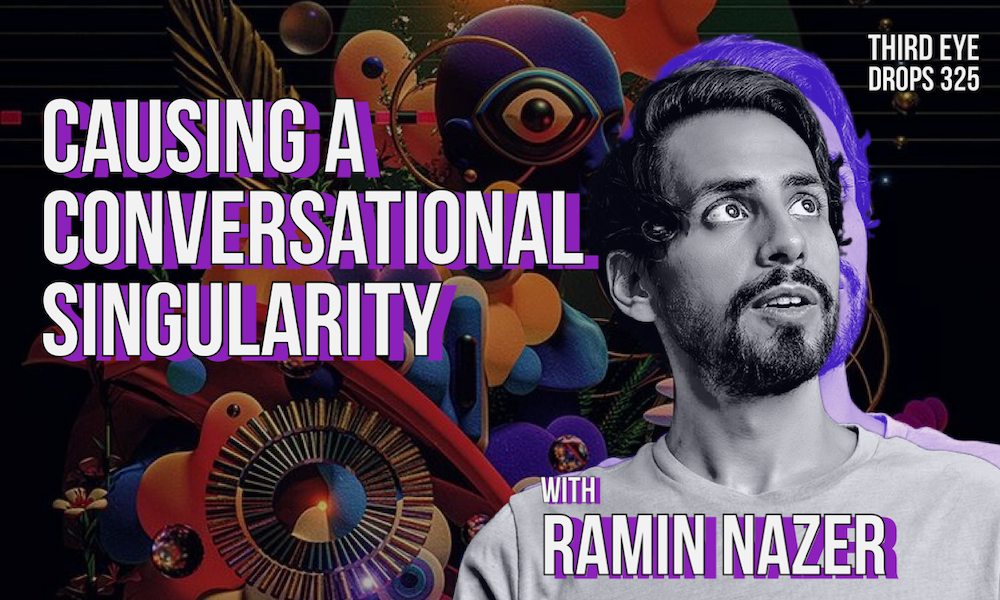 *For rewards and podcast extras, enter our patron-only wonder lodge!*
Ever-mercurial comedian, artist, and podcaster, Ramin Nazer returns to the mind meld!
LISTEN | ITUNES SPOTIFY YOUTUBE ARCHIVE 
Ramin returns for another mercurial mind meld. In this one, we have an absolute sampler platter of wonder nuggets– The singularity, Terence McKenna, how to execute creatively, inspiration, motivation, flow states, the controversial phenomenon of Jordan Peterson, psychedelic entity encounters, and way too many other things to list!
*Grab your EXCLUSIVE NordVPN Deal*
Go to https://nordvpn.com/thirdeye to get a huge discount off of your NordVPN Plan + 4 months for free! It's completely risk-free with Nord's 30-day money-back guarantee!*
*Support Third Eye Drops*