09 Jan 2021
Mind Meld 235 | What the Planet Wants with Hamilton Souther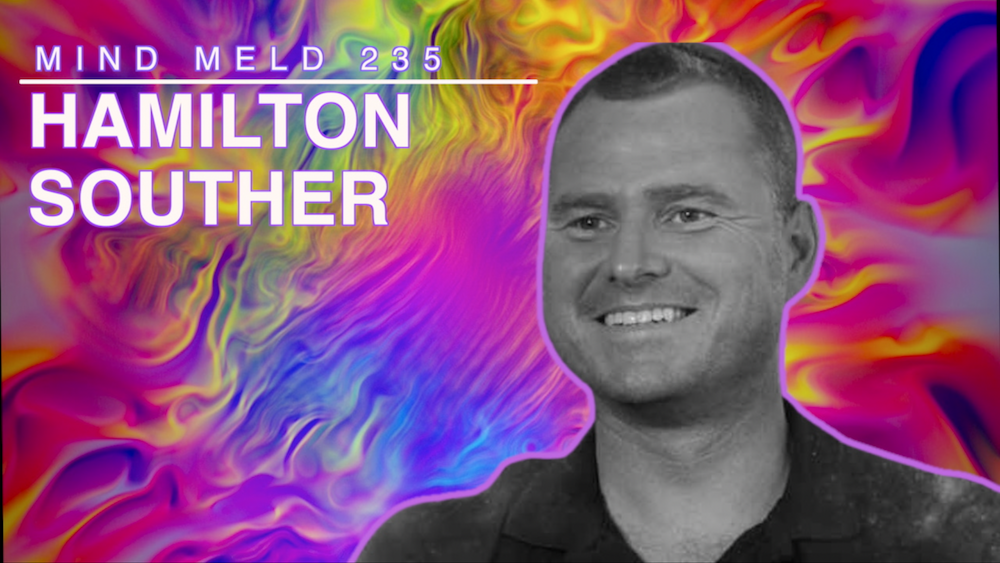 Maestro Hamilton Souther returns to the mind meld! We chat about what nature wants, Hamilton's near-death experience, how technology could feed the planet, and more!
LISTEN | ITUNES YOUTUBE ARCHIVE STITCHER
Don't miss a technodelic transmission– Review and Subscribe on iTunes
Hamilton Souther has lived in the rainforest of Peru for decades practicing the way of the shaman. He's also the founder of Blue Morpho, a Peruvian plant medicine retreat center.
"By means of rot, essential change takes place. When things stink, something important is going on." — James Hillman
As you probably know, I don't like saying obtuse vague things like "transformation" and leaving it at that. So here are a few specific examples of paralleling transformational phenomena — COVID, cryptocurrency fervor, psychedelic medicine and decriminalization, changes in leadership, actual UFO disclosure, hyper rare planetary alignments, and insurrection. As I type, these heavy liminal happenings are gyrating around together simultaneously in some kind of novelty orgy. It's undeniable. If that's not some transformational stink, I don't know what is.
No answers in there of course, but exciting curiosities are far better than answers if you ask me.
So to that point, here's another titillating question– Could all of the above be evidence of a larger process? Could this novelty be related to something the planet is doing or even wanting?
Again, no answers, just wonders.
Wonders we riff on further in this very mind meld with a man who is wonderful in his own rite– Hamilton Souther. He's a long time shaman living in Peru. As you may know, I actually went to his retreat outside of Iquitos with my wonder brother, Colin Frangicetto (check out our Ayahuasca pods here).
Hamilton is a true seeker in other ways, too. He's looking for ways to apply technology in constructive, potentially earth healing ways through a platform he calls SIE which you'll hear more about in this pod.
Support these mind melds–
Join us on patreon for podcast extras, Zoom hangs and more!
Give us a holographic hug by leaving us a 5 star review on Apple pods!