11 Nov 2019
What if you got everything you wanted? with Colin Frangicetto and Erick Godsey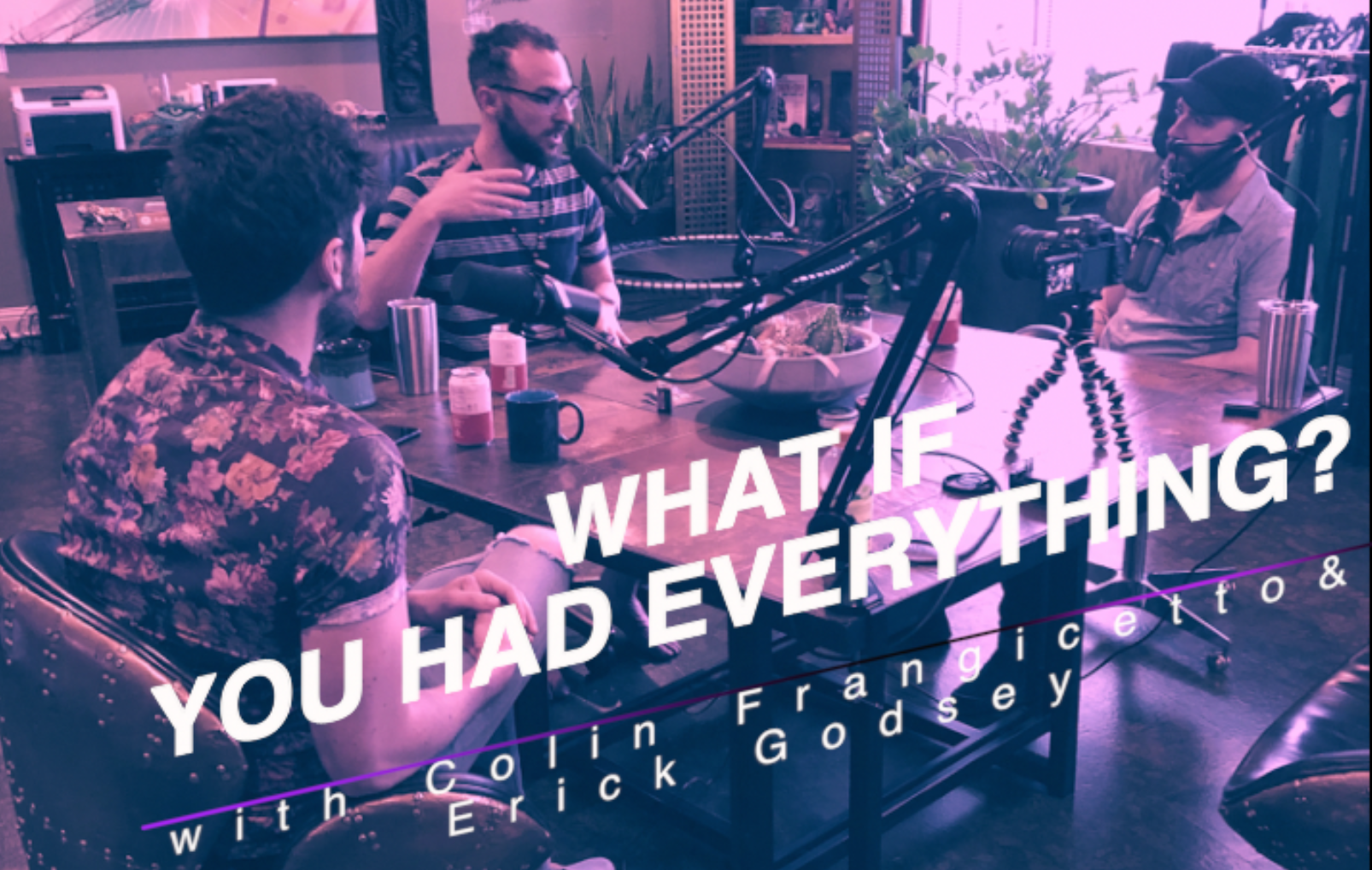 *Crowd-sponsor us and get rewards on Patreon*
In this mirth-blasting mind meld, Colin, Erick and I chat about the beauty of struggle, magical thinking, the afterlife, why wealth devours so many people and much more.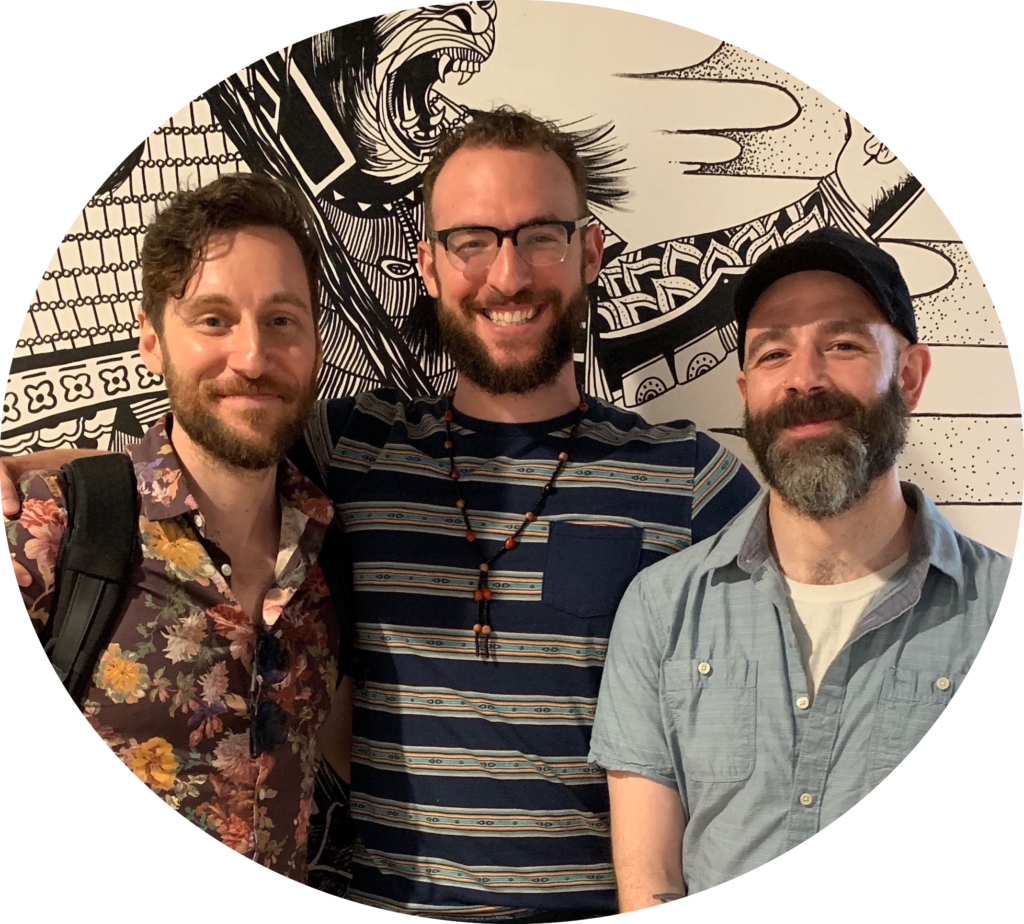 LISTEN | ITUNES YOUTUBE ARCHIVE STITCHER
Help us out! — Review and subscribe on Apple Podcasts
A little background on this one–
We recorded this back-to-back with mind meld 164 at Onnit in Austin. We'd stopped recording, but the conversational juice just kept letting loose and we thought, what the hell, we should just record this. I'm incredibly happy we did because the aura blasting off of this trialogue is pretty palpable I think.
Do you have to listen to 164 first? No. Might it provide some context? Yes. I think this one stands tall on its own too. So choose your own adventure!
Colin Frangicetto is a musician best known for playing guitar in the band Circa Survive. He's also a fabulous artist, dedicated consciousness explorer and one of my best pals. Listen to our other pods here.
Erick Godsey is the host of the Myths That Make Us podcast. He's also self-styled psychology extraordinaire and self-spelunking mystic who hangs out at the intersection of Carl Jung and Robert Anton Wilson. Hear our other chats here. 
Support us!
Review and sub on Apple Podcasts