15 Jun 2021
The Role You're Meant To Play with East Forest | Mind Meld 257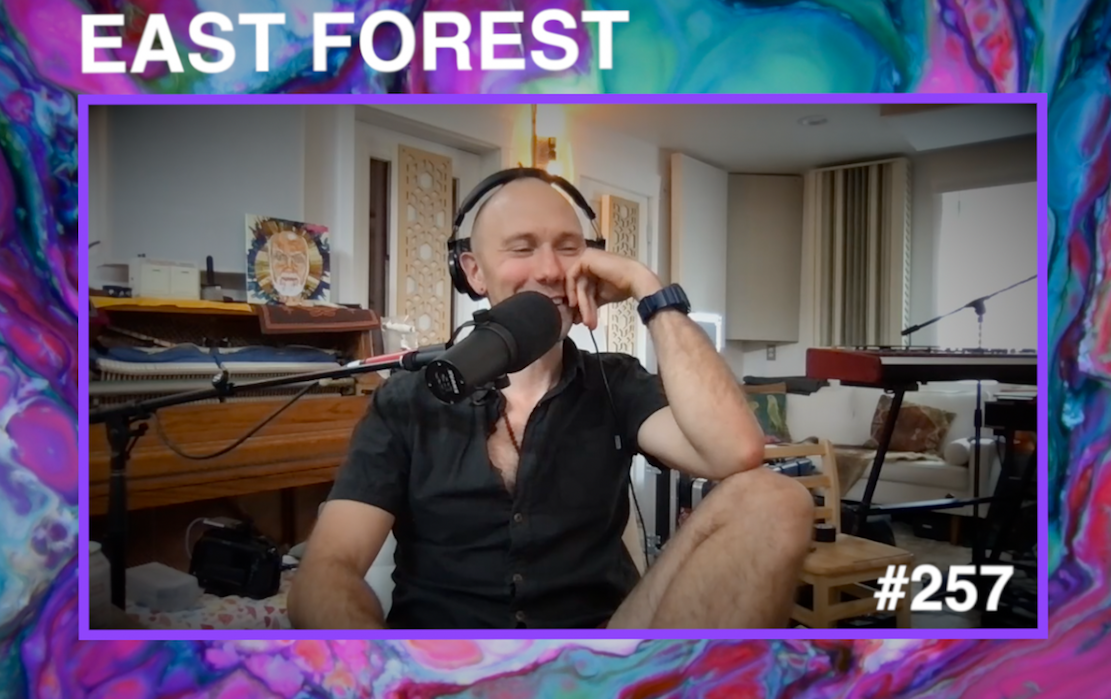 Trevor 'East Forest' Oswalt is a unique bird in the Wild West aviary of electronic-chamber music, bridging the digital and natural realms. His fundamental mission is to create sonic architecture for listeners to explore their inner space. You can hear the first three tracks of his devastatingly beautiful new album, Possible here.
In this mind meld, we muse about rebirth, receiving a spiritual name from the late Ram Dass, healing through slowing down, and more.
LISTEN | ITUNES YOUTUBE ARCHIVE STITCHER SPOTIFY
Don't miss a technodelic transmission– Review and Subscribe on iTunes
This episode is sponsored by Ohana Kava Bar use coupon code timewheel!
What's in a name, wonder dippers?
Perhaps, you think of your name as nothing more than a mouth noise of necessity, or maybe it evokes thoughts of your ancestry.
But if we look deeper, we'll find that there are complex feelings attached to our names– a psychological framework that, for many of us, goes totally unnoticed. An identity matrix that's so enmeshed in how we think of ourselves that we never even question it.
There is, however, a tradition in many of the world's spiritual paths where you're given a new name, a name that's supposed to serve as evidence of a second birth, an initiation into a higher way of being.
It's a beautiful idea. It implies that we aren't bound to the stream of circumstances that came before, that we're free to cut away those psychological anchors if we so choose. Of course, that kind of transformation isn't contingent upon a name change. It can be as simple as a silent understanding between you and your own psyche.
On that note, Trevor Krishna Oswalt, better known as East Forest is a man of many mouth noises and roles. I admire that about him because he takes advantage of psychological identity flexibility in a way that too few do. On that note, that's where this conversation wound up flowing.
You can hear the first three tracks of his devastatingly beautiful new album, Possible here.
Support Third Eye Drops: