04 Jun 2021
What We Really Want with Luke Burgis | Mind Meld 256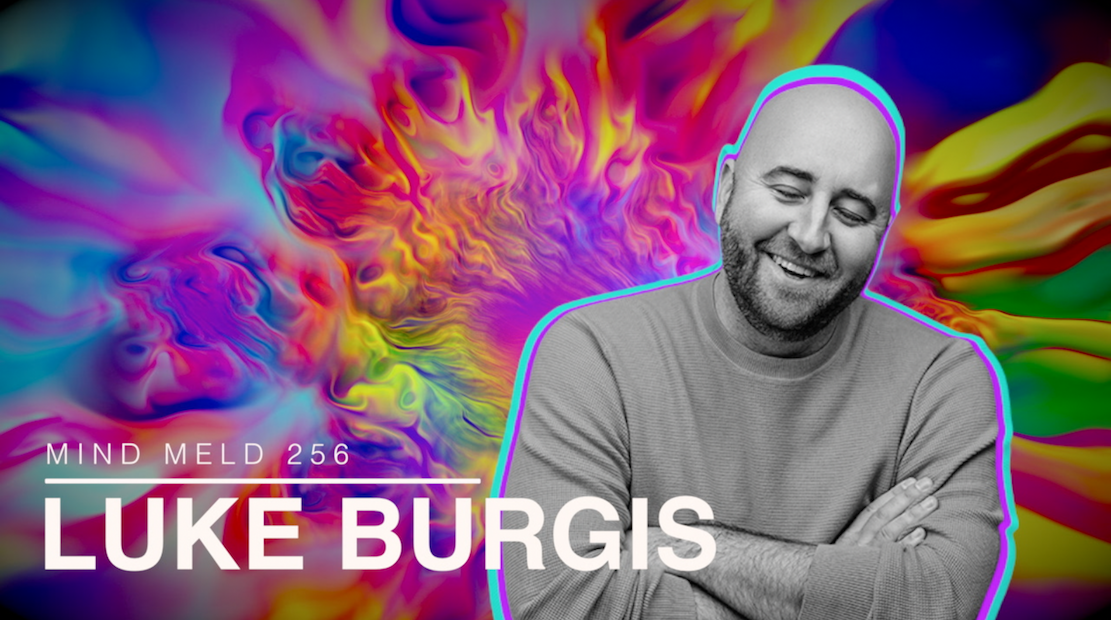 Author of Wanting, Luke Burgis, enters the mind meld to riff about why we want what we want, transformation through silence, the invisible gravity of mimesis, and more.
LISTEN | ITUNES YOUTUBE ARCHIVE STITCHER SPOTIFY
Don't miss a technodelic transmission– Review and Subscribe on iTunes
This episode is sponsored by Ohana Kava Bar use coupon code timewheel!
Mimesis is all-pervasive. As Luke says, "what gravity is to physics, mimetic desire is to psychology."
It makes sense, mimicking and modeling are everywhere. It's what humans do. We do it by forming and belonging to established groups, cultures, styles, religions, and affiliations of all kinds. The more you look, the more you'll find it.
The name of the game, though, is not ceasing mimicry. It's developing a deeper more honest relationship with our innate mimetic drive. If we fail to, we're as good as sheep. We're mindless psychic chameleons absorbing the desires of others.
As most of you know I think all of these big questions, 'why do we want what we want?' included, lead to a spiraling fractal ever-expansive exploration that never really ends. They do, however, impart a deeper life-affirming richness with time and investigation.
On that note, our guest on this one Luke Burgess is a fascinating fella, his book Wanting, asks why we want what we want and it's a fabulous read so far.
Luke has an eclectic background that includes philosophy, silicon valley, and a lengthy stretch of globetrotting spiritual wandering. It's an equation with a sum that really nestles nicely and into the vibe of this podcast.
Support Third Eye Drops: