12 Sep 2021
Sublimating the Stone with Cory Allen | Mind Meld 268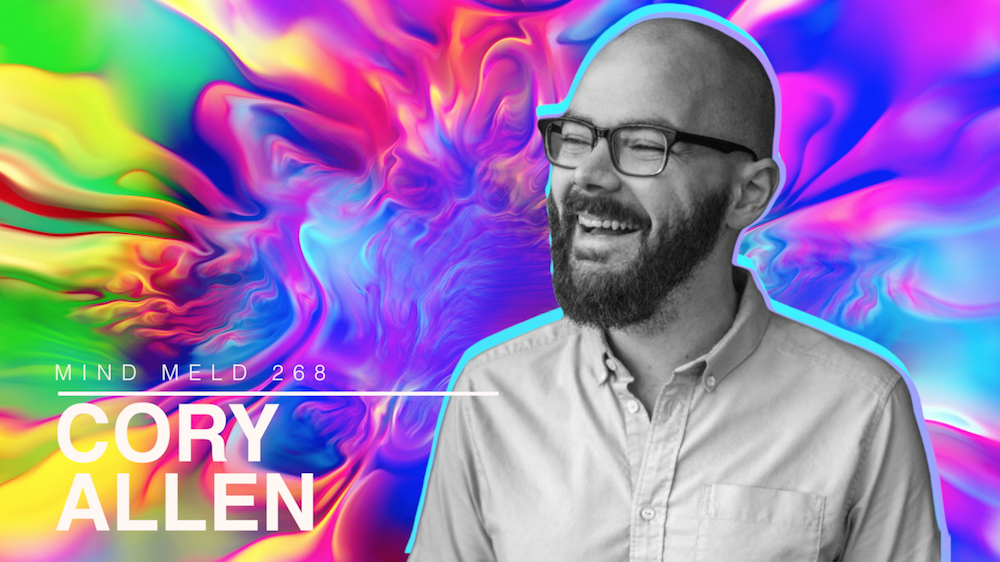 Author, meditation facilitator, host of The Astral Hustle podcast, and friend, Cory Allen returns to the mind meld. We riff about the self as a stone, mythopoetic drift, mindfully minding your own business, the pitfalls of personal development, and more!
LISTEN | ITUNES SPOTIFY YOUTUBE ARCHIVE 
The idea of the self as a stone really perks up my wonder whiskers.
I came upon the notion by way of Man and His Symbols by Carl Jung, though this is actually the section of the book on individuation written by Mary-Louise von Franz.
 "I have already mentioned that the self is symbolized with special frequency in the form of a stone, precious or otherwise. In many dreams, the nuclear center, the self, also appears as a crystal. The mathematically precise arrangement of a crystal evokes in us the intuitive feeling that even in so-called dead matter there is a spiritual ordering principle at work. Thus, the crystal often symbolically stands for the union of extreme opposites, of matter and spirit…"
This idea, that we're a stone somewhere in the process of being worked, really resonates. Part of what attracts me to it is that allows for a unique and open-ended evolution. In other words, perhaps we won't reach perfect crystalline transcendence, but we can shape with intention. We can transform the stone of the self from something rough and meaningless into a beautiful, mindfully crafted sacred object.
It also resonates with this mind meld because Cory and I rap a lot in this episode about what's missing, what we're losing, what that sense-making je ne sais quoi is that everyone is looking for. This stone metaphor, the idea of the self as a work of art somewhere in the process of being elevated from mundane to sacred, I think, is a good way to play with the above queries.
And with that, my wonder brother, Cory Allen really should need no introduction. He's the most frequent interlocutor on this show, He's also a podcaster himself, a meditation facilitator, and the author of the book, Now Is the Way.
If you dig this one, get into our numerous other pods here. 
Support Third Eye Drops