25 Oct 2020
Mind Meld 224 | The Gravity of Awakening with Dr. Miles Neale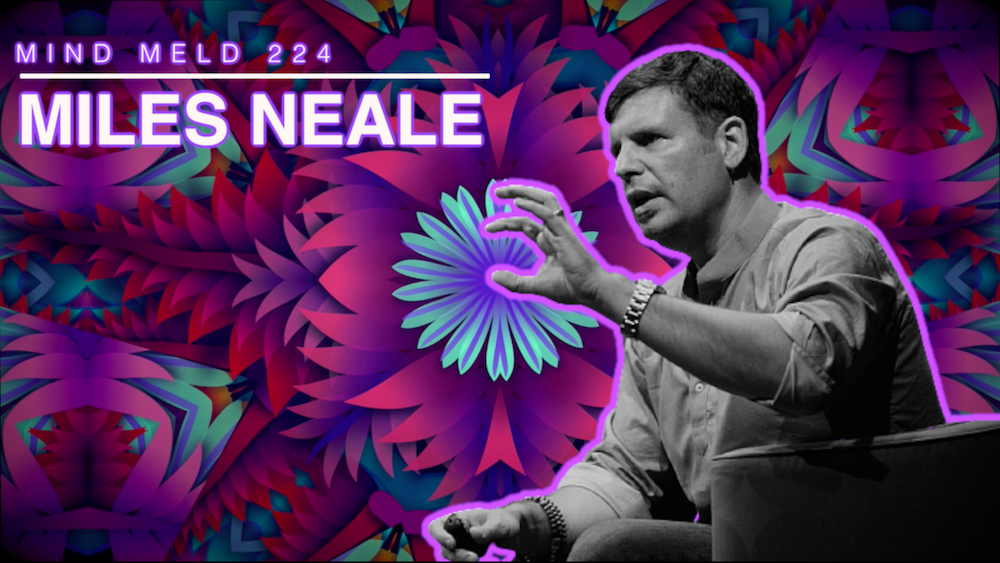 Contemplative psychotherapist, Dr. Miles Neale returns to the mind meld to push us through the threshold of awakening.
LISTEN | ITUNES YOUTUBE ARCHIVE STITCHER
Don't miss a technodelic transmission– Review and Subscribe on iTunes
In this mind meld, we muse about revolution, tantra, psychology, alchemy, myth, mysticism, why this is an incredibly transformative time, and more.
I think we can all agree that something is afoot. Though I'm not comfortable naming it, the world has been feeling the gravity of that something for months now. Many, myself included, have speculated that this kind of palpable psychic weight must be an indicator of transformation. I do think that's true with one big fat caveat—
There's a massive individual component to any kind of change that matters. We've got to make it personal. We've got to be asking ourselves– What is it that's going to get us, ourselves to change? Us ourselves to start exploding with that vigor of transmutation?
Those questions, my friends, are why we have the wonderful whimsical humble wise, Dr. Miles Neale back on the pod— He's a psychologist author and 20-year practitioner and initiate of the Tibetan Buddhist path.
For more information on his contemplative studies course go here.
Check out his book, Gradual Awakening.
Support Third Eye Drops!
Review and sub on Apple Podcasts