06 Jul 2023
Psychological Alchemy, the Hermes Archetype and Carl Jung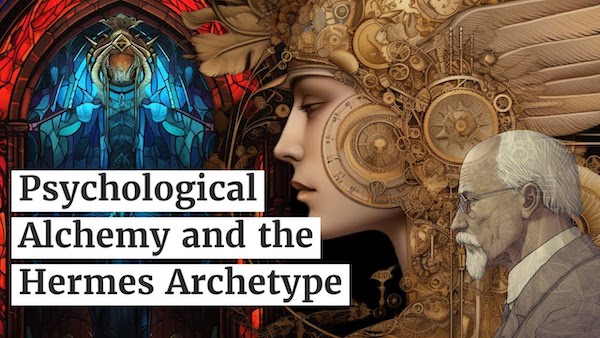 What if we have "the gods" all wrong? What if they're not bygone superstitions of ancient cultures, but living archetypes that are endemic to the human psyche?
Mythopoetic thinkers like psychiatrist, Carl Jung argued just that. But there's one archetype that Jung and many others were (and are) particularly interested in. The Greeks called him Hermes, the Romans, Mercury.
What is about this figure that captivates the curiosity of so many great minds? What does the archetype really symbolize? Why does Hermes stay in the zeitgeist? Why is he associated with the phenomenon of synchronicity? Why did Jung place him at the center of both the alchemical process and individuation? In this transmission, we'll explore all of the above and more!
LISTEN | ITUNES SPOTIFY YOUTUBE ARCHIVE
Support Third Eye Drops:
🥰 Support TED and join the community on Patreon
🎧 Sub and Review on Apple Podcasts