04 Sep 2020
Mind Meld 217 | Golden Wounds with Erick Godsey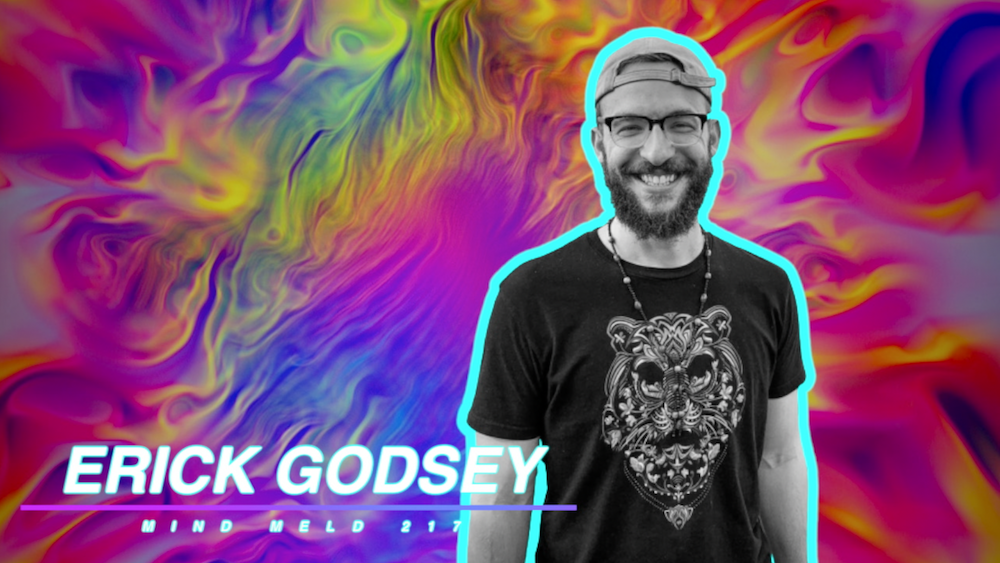 Support us and get rewards on Patreon!
Mythologist, psychology extraordinaire, and Myths That Make Us host, Erick Godsey returns to the mind meld to riff about golden wounds, learning the language of your soul, forgiveness, the wisdom of koans, and more!
Catch his podcast, The Myths that Make Us here.
LISTEN | ITUNES YOUTUBE ARCHIVE STITCHER
Don't miss a technodelic transmission– Review and Subscribe on iTunes
There's a concept you'll hear us riff about in this one that I don't think gets enough attention. The notion of an empowering wound. Something that, at the time, was terrifying, traumatizing, and painful, yet somehow, has since been transmuted into a character-defining strength.
Of course, that's easier said than done. There's no prescription for it. It's a truly individual effort. A one-of-a-kind poison requires a singular elixir.
As psychologists like Carl Jung and James Hillman often point out, each psyche is unique in both its talents and pains. Perhaps the two must bind together in order for such a healing alchemical reaction to occur.
I couldn't help but preempt this pod with that. That said, in this mind meld, we rap about a whole lot more– Dealing with heartbreak, learning the language of your soul, developing a fluency for myth, and how Zen koans break your mind open.
If you're uninitiated, Erick is a writer and psychology extraordinaire who has a great way of words. Check out our other riff sessions here and on his show and his, The Myths That Make Us.
Support Third Eye Drops: