11 Mar 2021
Mind Meld 243 | Surviving Death with Dr. Bruce Greyson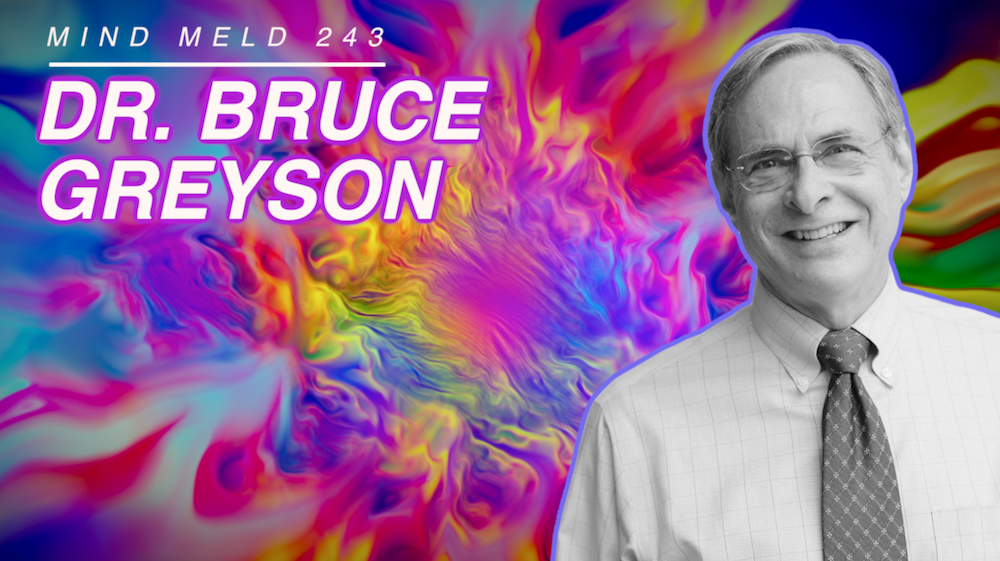 LISTEN | ITUNES YOUTUBE ARCHIVE STITCHER
Don't miss a technodelic transmission– Review and Subscribe on iTunes
What happens when we die? Does consciousness survive death? What, if anything, can near-death experiences tell us about life?
Big questions like the ones above demand a worthy guest. In this mind meld, I'm delighted to say we've got one– Dr. Bruce Greyson. He's an authority on the topic of near-death experiences. He's seen it happen firsthand as a doctor in emergency rooms. He's cataloged and studied thousands of cases. He's personally participated in numerous studies on the topic and he's conducted hundreds of interviews with people who've experienced NDEs.
My friends, Bruce is a rare being. 
But the rarity doesn't end there. In addition to all of the above, Dr. Greyson has something beyond credentials– authenticity. He left me with no creeping suspicion in the back of my mind. I didn't detect even a whiff of an agenda. Simply put, Dr. Greyson is the real deal. I'm truly grateful to have him in the mind meld.
Dr. Bruce Greyson is the author of After: A Doctor Explores What Near-Death Experiences Reveal about Life and Beyond. It's a fabulous read. if you're curious about this topic ( I mean how can you not be?!), it's a must-read.
Support Third Eye Drops: