05 Dec 2021
A Dose of Hope — Psychedelic Medicine and Sense-making with Dr. Dan Engle | Mind Meld 279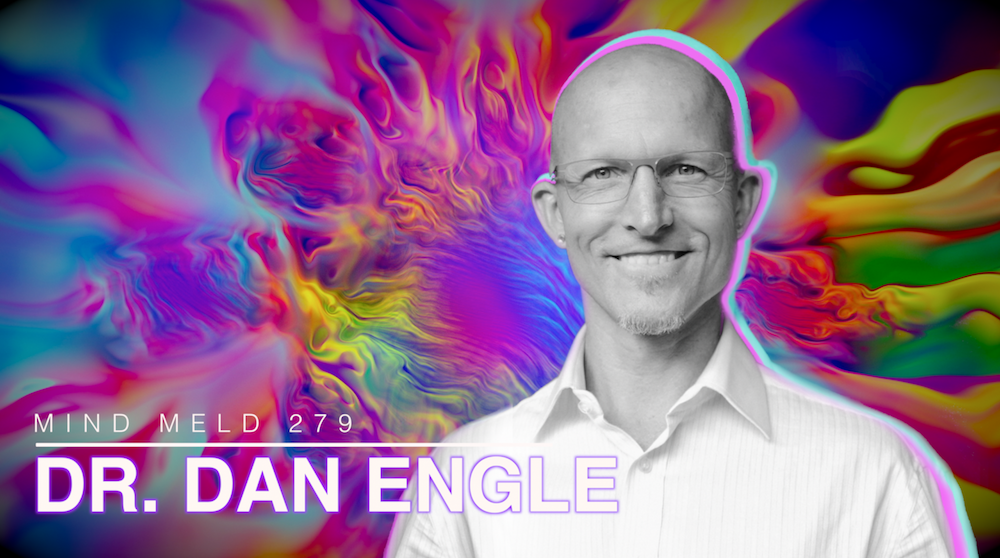 Fountain of knowledge and healing, Dr. Dan Engle returns the mind meld!
LISTEN | ITUNES SPOTIFY YOUTUBE ARCHIVE
Don't miss a technodelic transmission– Review and Subscribe on iTunes
Dr. Dan Engle is a psychiatrist with a clinical practice that combines aspects of regenerative medicine, psychedelic research, integrative spirituality, and peak performance.
He's also lived in the jungle with Ayahuasca shamans and explored his consciousness more thoroughly than almost anyone I know. 
In this mind meld, we muse about the budding phenomenon of psychedelic medicine, sensemaking by straddling the worlds of science and wonder, the importance of using multiple philosophical lenses, our need for multifaceted healing, why integration is so vital, and more.
Connect with Dr. Dan:
Support Third Eye Drops:
Disclaimer:
The information provided in this podcast is for general informational purposes only and does not constitute the practice of medicine or other professional health care services, including the giving of medical advice. The content of this podcast is not intended to be a substitute for professional medical recommendation, diagnosis, or treatment. The use of information in this podcast is at one's own discretion, and is not an endorsement of use given the complexity inherent in these medicines, and the current variable widespread illegality of their usage.